A walk by the seashore might be nothing more than the start of an ordinary day . . . Or it could be the beginning of something magical! This beautiful picture book is the follow-up to The Tiptoe Guide to Tracking Fairies, which was chosen as one of the "Best Books for Children 2009" by the Association of Booksellers for Children.
Ammi-Joan Paquette has been writing stories since early childhood. She is the author of the young-adult novel Nowhere Girl and a recipient of the 2005 PEN New England Susan P. Bloom Discovery Award as well as the 2008 SCBWI's Susan Landers Glass Scholarship Award. She lives with her husband and two daughters in the Boston area, where she works as an agent with the Erin Murphy Literary Agency and continues to write books for children and young adults. Please join us for this very special story time!
Event date:
Friday, May 18, 2012 - 10:00am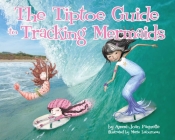 $16.95
ISBN: 9781933718590
Availability: Usually Ships in 1-5 Days
Published: Tanglewood - February 7th, 2012
On hot summer days, the beaches are packed with all kinds of people swimming, splashing, or lying in the sun. But there are other days--magical ones--when the beach is empty. Whoosh! The wind tosses up the sand in curling eddies. Kazoom! The waves cymbal-crash against the shore. Yes! Days like these are just right for finding mermaids.
---