What's Your Story -- Art of Memoir Panel
Wednesday, April 12th, 7:00PM
King Hooper Mansion

Tickets are priced at $20 and are available online through Eventbrite, and locally at the Spirit of '76 Bookstore and Arnould Gallery.

Come meet our distinguished panel of writers and enjoy an evening of celebrating the art of the memoir. The authors will discuss their publishing journeys followed by an open Q&A session. There will also be an amazing selection of wines and local artisan cheeses to enjoy!
Meet The Authors
Dave Roper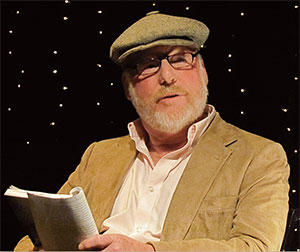 Next to sailing, telling and writing stories is Dave Roper's favorite pastime. His writing has been published in eighteen languages. Recent work includes the novel Rounding the Bend...The Life and Times of Big Red. His prior book, Watch- ing for Mermaids, was on The Boston Globe Bestseller List. He has written fea- ture stories for Cruising World, DownEast Guide, Sail, Sailing, Reader's Digest, and Points East Magazine. Dave has been a captain of a 135ft. Mississippi River stern wheel cruise ship, and life-long cruiser along the coast of Maine.
Nina Sankovitch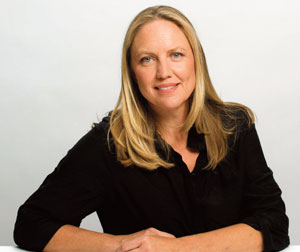 Nina Sankovitch is the author of Tolstoy and the Purple Chair: My Year of Mag- ical Reading; Signed, Sealed, Delivered: Celebrating the Joys of Letter Writing; and her newest publication The Lowells of Massachusetts: An American Family. She has written for The New York Times and blogs for The Huffington Post, as well her own at www.readallday.org. Nina is also on instagram at thelowellsof massachusetts. A graduate of Tufts Uni- versity and Harvard Law School, she grew up in Evanston, Illinois, and now lives in Connecticut with her family.
Eva Salzman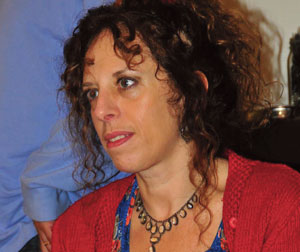 Eva Salzman's books include Double Crossing: New & Selected Poems, Bargain with the Watchman, and the anthology Women's Work: Modern Women Poets Writing in English. Her poetry, fiction and non-fiction have been on BBC Radio and in The New Yorker, The Independent, The Guardian, Ploughshares, The Kenyon Review, and The Poetry Review. Libretti work includes commissions for the Uk's National Opera Studio, and Cassandra, written for her composer father, Eric Salzman. Eva's lyrics can also be found on Irish-born singer, Christine Tobins' CDs.
Event date:
Wednesday, April 12, 2017 -

7:00pm

to

9:00pm
Event address:
King Hooper Mansion
8 Hooper Street